When we evaluate the livestock we place great emphasis on the color and curl of the skin. The criteria of the curl is 6-9-curls per 3 cm on a 4 month old lamb. The length of the skin is usually 2-3 cm and the curl is tight. All our products are unique, the ideas to the vests are born with the lambs. Two vest that are alike does not exist. The price depends on the amount of skins needed, pockets, edgings, sealings and fur designs. My challenge is to use the irregularities and "color faults" of the skins to get the unique touch especially of the wild vests.
Click at the picture to see some examples of our fur products.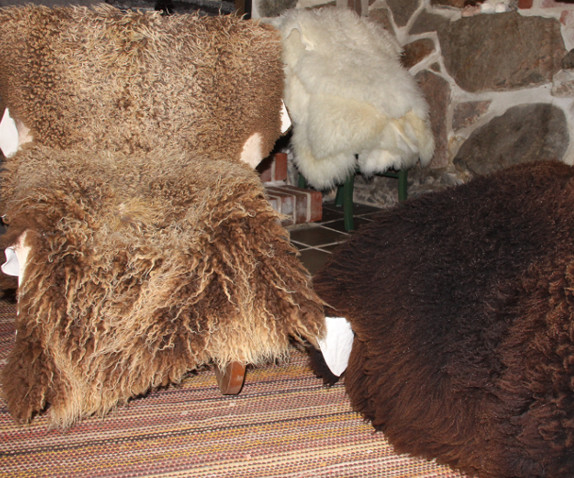 Skins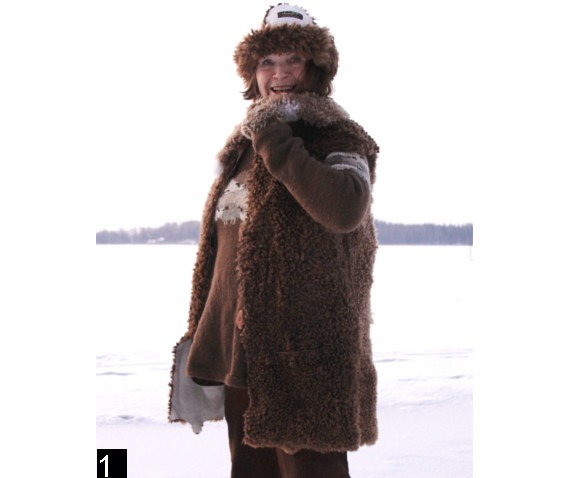 Vests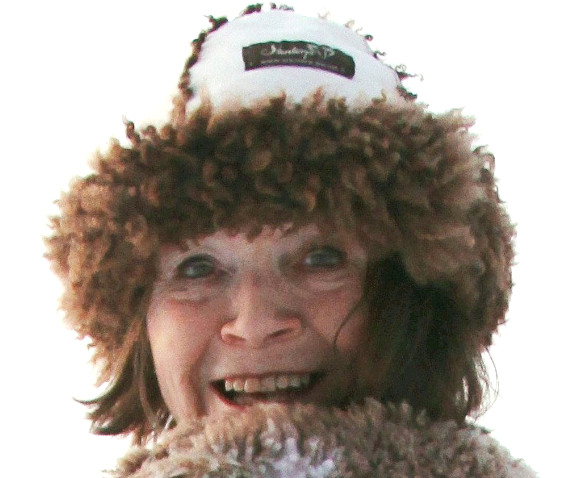 Small products
Be free to inquire about our products jill@stentorp.fi 0400 844 506
Skins
The length and the size of the decoration skins vary. They are warm and cozy in the sofa, car or pram. They are recommended for the care of bedsores.
The tanning is mostly done in Finland, non-toxic, according to the Finnish environment care regulation.
The care instructions are of the skins are: Frequent airing, shuffling in the snow, brushing, and foam washing as last chemical cleaning. May become hard when soaked in water.
1. Decoration skins
2. Fur skins
Vests
Two vest that are alike does not exist! In the pictures you see some vest types, some of them are available now some are examples and can be ordered. Depending on the access of skins we design you vest together, according to your preferences.