'
6.6-20.9. 2020  KRAFT – SUMMEREXHIBITION  in the sheephouse,  at 12-18
Physical distance- close to nature
Wool, lambskin,  visual art photos.
 We follow the recommendations :  No symptoms, Handhygiene,   Physical distance- close to Nature. In the emptied, cleaned sheephouse we offer you  the Stentorp products from the  Stentorp collection for   15 % lower price and   some aquarelles and photos from  Gallery of Heikki Vendelin
We are open aas normal 12-18
12.9-13.9.2020. 12-18. Konstrundan, open ateljees and workshops Konstrundan
20.9.2020 Open farms 12-18 Open farms[
RESALES :
Oma Puoti is open again.
OMA PUOTI  : Katariinankatu 4 b , Bocks House , 00170 Helsinki, tel 044-9725165,  sagamaa@kolumbus.fi Oma puoti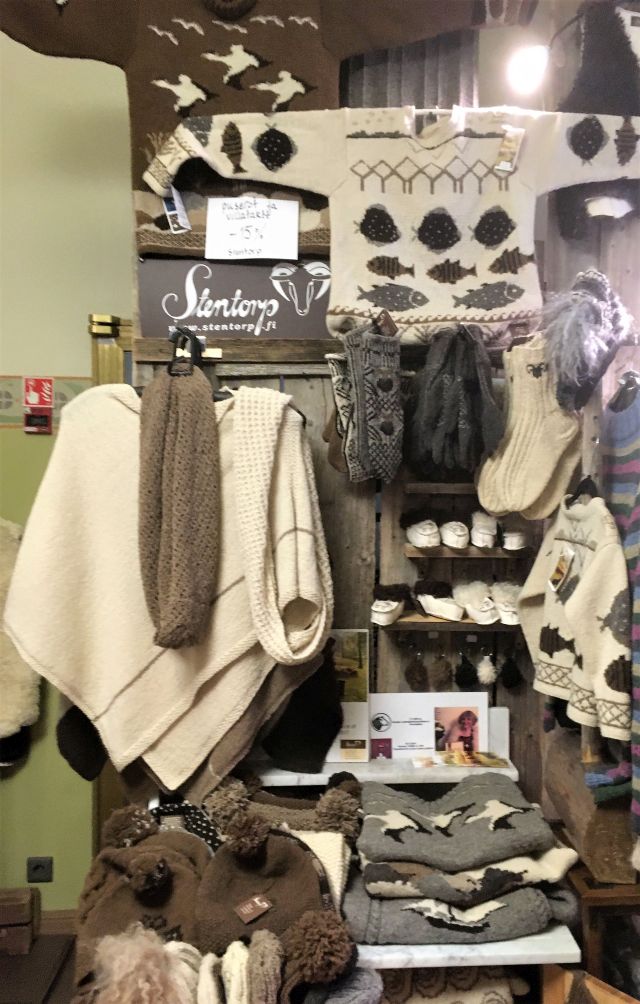 Bjåen Fjällstuve in  Hovden, Norway  has a collection of pullovers for sale .                            Bjåen Fjellstove . facebook Bjåen
SALES   HAPPENINGS  :
19-20.10.2019 Stentorp products are presented in the New York Sheep & Wool Festival  by Caraleigh Wilson in Point of view farm   stand, finnsheep.net                                                       New York Sheep & Wool Festival
The Viking sweater won 1st price and the Lambpullover  3d Price i the Cathegory Handknitted,100%wool items.
27.11-7.12.2020 Christmas fair in Lübeck in Germany, HeiligenGeistHospital, Stand 69. Weinachtsmarkt in Heiligen Geist Hospital

?  the OLD TOWN CHRISTMAS FAIR  Gamla malmens Julmarknad
PUBLICATIONS :
ÅU: International visitors  from the cruiser coming to Turku 31.7.2018.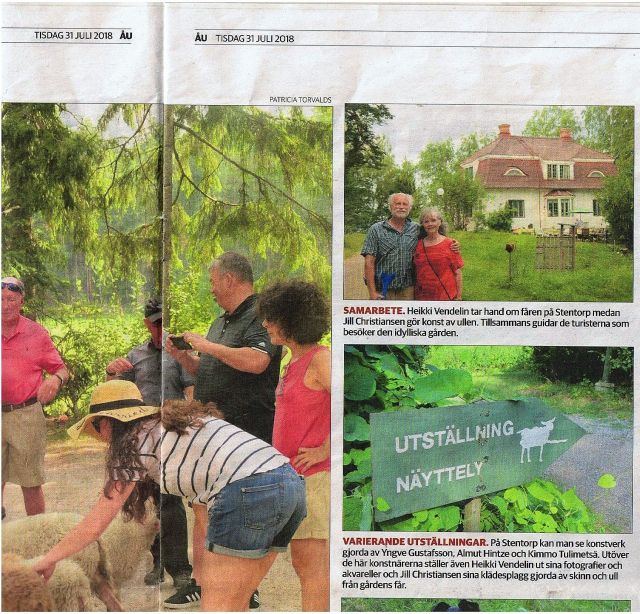 1.11.2017 KOTIVINKKI nr 21, sid.66-72,  Saariston lampurit. Kotivinkki nr 21