[custom-facebook-feed]'
Springtime open upona agreement .
Welcome with children and grandchildren to see the newborn lambs in the farmhouse. from Monday 5.4 we are again open according to agreement.
All the products are available in The Bodega shop or can be posted.

Keep distance- close to Nature.
We follow the recommendations :  No symptoms, Masks, Handhygiene. In the Bodega is The  Stentorp collection  and   some aquarelles and photos from  Gallery of Heikki Vendelin are to be seen. Come and do some shopping safe, peacefully,without stress. We can also send by post or you can order measuremade.
---
12.6-5.9.21 at 12-16. The Summerexhibition in the sheephouse
Sheepdog show   
See the cooperation between the sheepdog and the shepherd. You have a good opportunity to follow the dog working with the lambs on the shepherds whistle commands. The shepherd tells about the training and behavior of the dog about 20 min. The price is 60 €per group,
Sheepdog shows for visitors are arranged every Tuesday between 16-18 for minimum of 5 persons.
The price is 5 €per person.
Upon agreement for groups For groups
Sheepdog show for groups: 60€, 20 min, minimum 15 persons.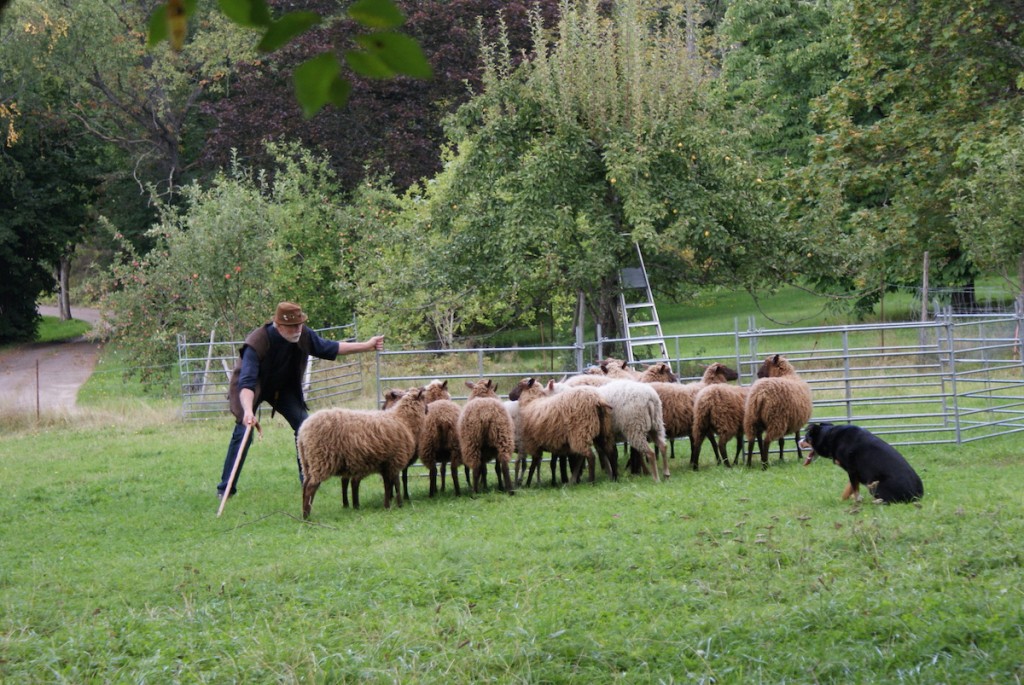 RESALES :
OMA PUOTI  : Katariinankatu 4 b , Bocks House , 00170 Helsinki, tel 044-9725165,  sagamaa@kolumbus.fi Oma puoti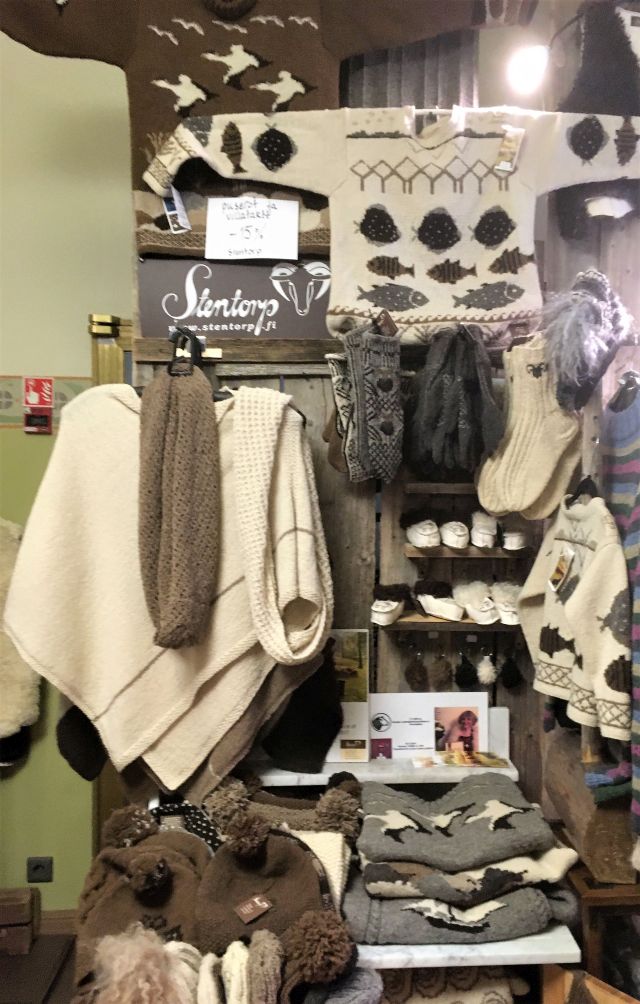 Bjåen Fjällstuve in  Hovden, Norway  has a collection of pullovers for sale .                            Bjåen Fjellstove . facebook Bjåen
The following happenings 2021as last year 2020.
Christmas time  in the Stentorp Bodega until 23.12.2020
Christmas calendar.
French TV Documentary film where Stentorp is a part.

SALES   HAPPENINGS  :
19-20.10.2019 Stentorp products are presented in the New York Sheep & Wool Festival  by Caraleigh Wilson in Point of view farm   stand,

finnsheep.net                                                       New York Sheep & Wool Festival
The Viking sweater won 1st price and the Lambpullover  3d Price i the Cathegory Handknitted,100%wool items.