From wool and skin to ready product
More than wool! The feeling on the body, the myth behind the pattern!
The Stentorp products are unique; own design, handmade together with skillful local knitters we make sweaters, hats, and scarves. The skins are used to make fur vests, muffs and the smaller pieces are woven to carpets, cushions and other products. We also sell yarn and skins.
The goal for the breeding is to get a fine, soft yarn. Yarn is not dyed. Some of the color combinations are seen in the collection. By ordering you can express your wishes.
THE CRAFT EXHIBITION/ FARM SHOP IS OPEN ALL YEAR ROUND, DURING THE SUMMER SEASON DAILY BETWEEN 12 AND 18 O'CLOCK, OTHER TIMES UPON AGREEMENT.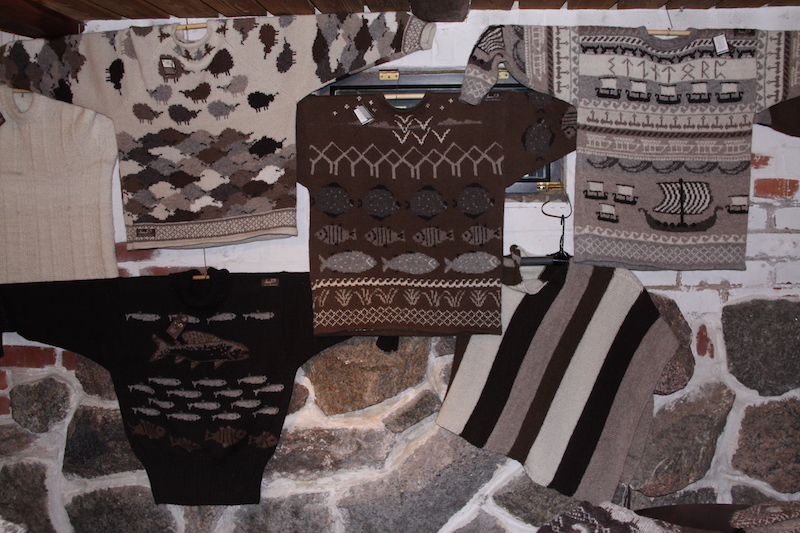 Pay a visit or contact us. We will figure out what we can offer you specifically.
Be free to inquire about our products jill@stentorp.fi 0400 844 506 ,
Some Stentorp products are also available the craftshop in Helsinki  Oma Puoti and in Kimito,Sagalund,  and Bjåen Fjällstuve in Norway. Klick. We also attend different fairs and exhibitions.
Follow our Current page >>
By buying a Stentorp product you support the landscape care and possibilities to earn ones living, ethical and ecological processing from sheep to ready product.